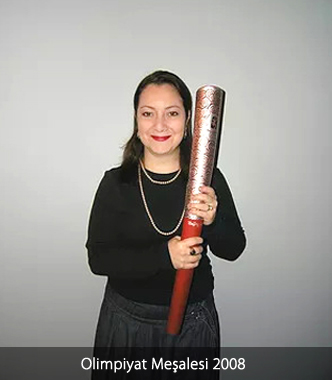 After graduating from Hacettepe University Faculty of Education English Teaching Department, she started working in concert and festival organizations in 1989, due to her interest and affection in music and performing arts. She has taken part in concerts and performances of many internationally known artists up to now, first in the production team and later by managing the productions as a result of her experiences.
She worked with Pozitif Productions company in the production team,
Production Coordinator at Staras Sound and Light Technical Productions,
Product Manager at Sony Music Turkey, responsible from artists and albums,
Production Manager at Mydonose Showland,
General Manager at Venue Maslak,
Assistant General Manager at Trendy Advertising Agency,
Production Coordinator at Istanbul Records,
Event Manager at MMD Public Relations,
And as the Director of Communications and Marketing for 'Kirpi' feature film.
Since 2009 she has been providing media communications consultancy and management services to the artists and realizing corporate event organizations.
While providing services to the artists as a manager, consultant and media communications consultant, she has expanded her work area in such a way that she can perform all the knowledge, skills, experiences and network that she has gained until this time and in this direction, she has expanded her team to serve in the fields of public relations, media communications, marketing, organization and event management.
She continues to perform all of these works successfully, which are mainly based on communication and assembling of the pieces, achieved by adding proper human relations, observer, sociable, honest, constructive and positive personality, open and willing to learn, attentive, orderly, disciplined and professional working skills with her high energy, smiling face and joy..